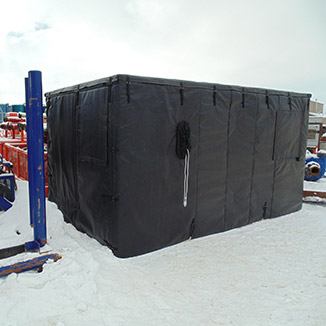 CLIMATE AND WEATHER BARRIERS
Because it needs to be protected from changing climates, ACS Covers Ltd can cover and insulate it. Big or small. Through research we will design a product that works for you, of the highest quality, with a long life span.
Specific Materials – water proof, mildew resistant, durable products. High Quality materials are required to maintain a superior product. Reduce corrosion and wear to protect your investments.
Complete Control Systems In Frames
Oilfield Shelters
Oil Tanks
Propane Tanks
Air Conditioning Units
Main Office:
Grande Prairie
Serving Western Canada